U.S. girls are typically in 5th-8th grade when they start their period. Buy a pad made to fit a girl not a woman.
Most school-aged girls don't have unlimited bathroom breaks, choose a pad that prevents feminine odor for the long haul.
Concentrating in class is hard enough when you don't have to worry about someone noticing your pad or it distracting you. Choose RedDrop pads because they are highly absorbent but minimally noticeable even in skorts.
Before she starts her period...
This is the ideal kit to have at home on-the-ready for her first period. It includes everything they will need AND our special Code Red Kit that they can keep in their backpack and with them on-the-go. Ideally you buy this before she starts her period.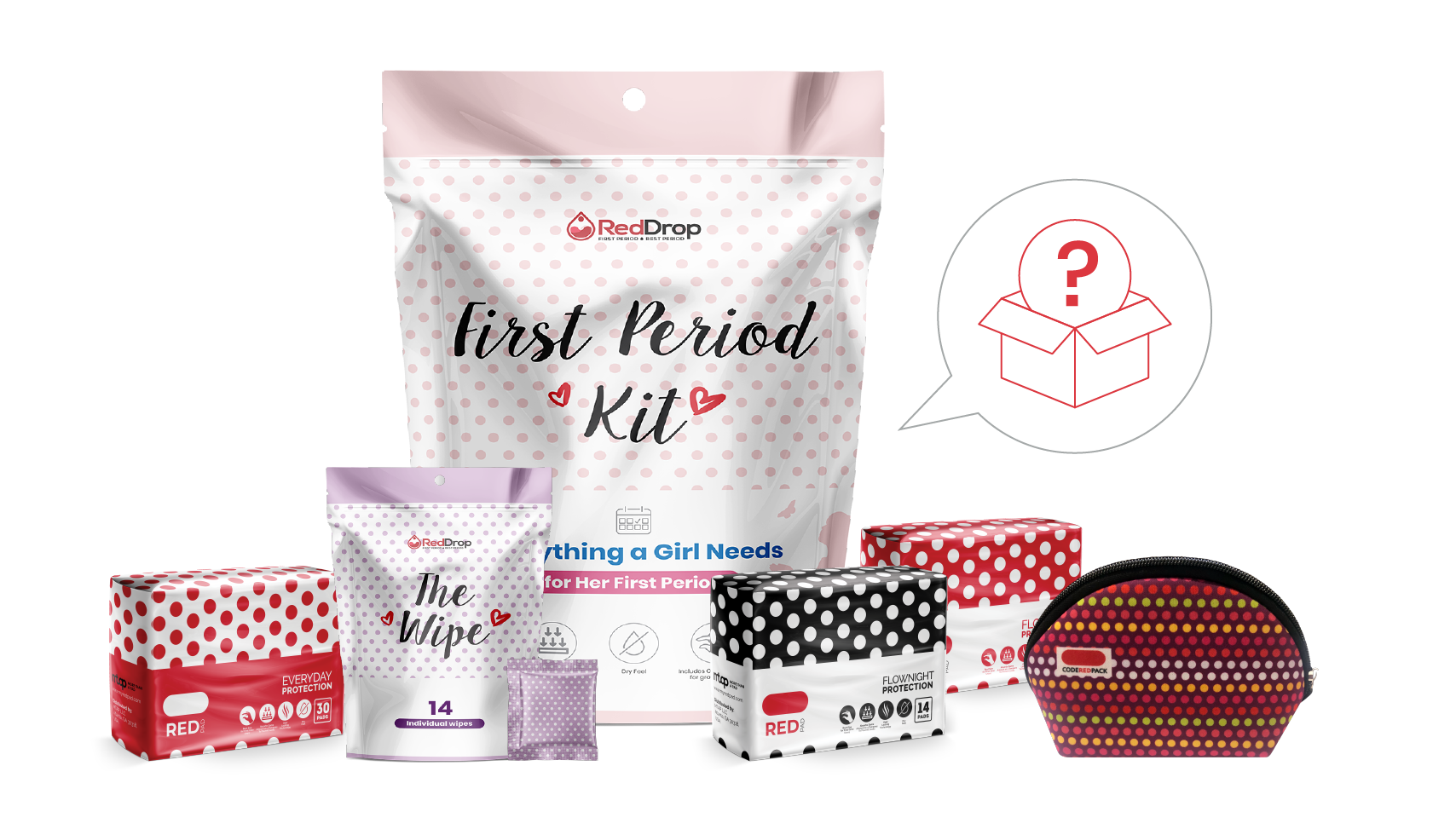 Why RedDrop Instead of Retail Brands?
All Her Needs
Delivered to Your Door
15% Off
If You Pre-Order Now
If she has already started her period...
Our Step-2 Kit is designed for the middle-school girl with a period. It comes with Everyday Pads and Wipes but is fully customizable based on her flow and her needs. We offer monthly subscription and one-time purchase options.